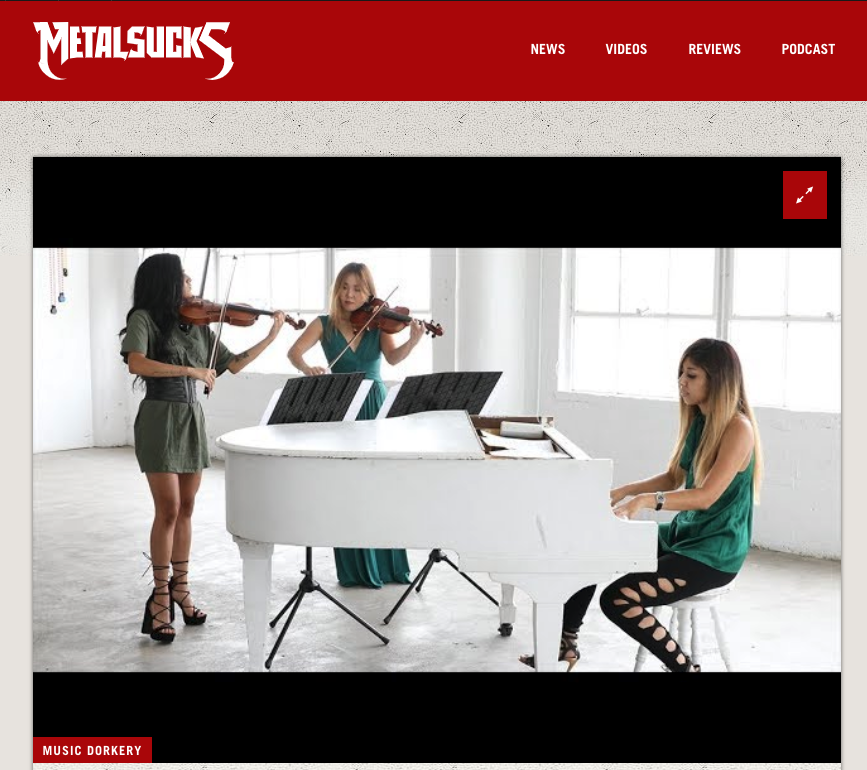 Polyphia's new album New Levels New Devils sure is something, right? "This shit bumps," said MS scribe Dick Gozinya in his official review, while also adding "you'll probably go apeshit" and advising you "resist the urge to pass." All wise words.

I'm not sure I'd describe this piano and string medley of Polyphia songs as "bumpin'" like Mr. Gozinya would, but it sure is cool. Summer Swee-Singh & the Heartstrings have posted a medley of the tracks "Yas", "Nasty" and "Death Note" from the new album, and their performance is pretty damn inspiring. Check it out below.

Polyphia guitarist Tim Henson recently stopped by The MetalSucks Mansion to watch some YouTube covers of his guitar work. Wonder if he'd seen this video yet? It was posted on the band's own YouTube channel, so he had to have been hella impressed.