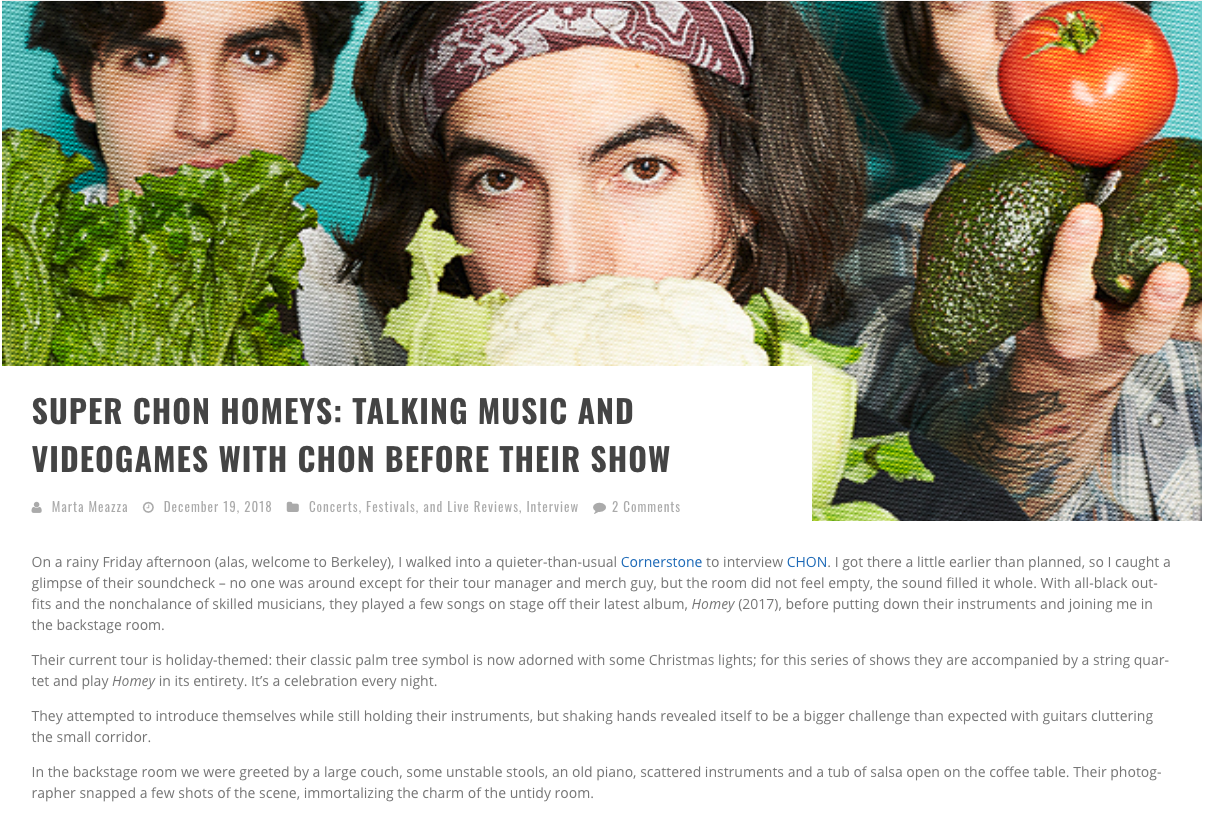 Press Article

Featured in Berkeley B Side Article, "Super Chon Homeys"
In the backstage room we were greeted by a large couch, some unstable stools, an old piano, scattered instruments and a tub of salsa open on the coffee table. Their photographer snapped a few shots of the scene, immortalizing the charm of the untidy room.

The three brothers, Mario Camarena, Nathan Camarena and Esiah Camarena, – respectively guitar, drums and bass players – settled down on the couch, Erick Hansel, guitar and occasional vocals, on a stool by my side.

My first question is about this tour, how the idea for it came, why, and what someone that is coming to see a show for this tour should expect to see?

Mario: We met Summer [Swee-Singh] – who is the girl who is writing all the parts for the strings section, basically organising the whole thing — through this tour we did with a band called Circa Survive. They worked with her for a couple songs on the tour, we saw what she did with them and we thought it was cool, so we when were thinking about doing a tour to close out this album cycle we wanted to do something different, and just figured this would be something cool to do, since we already knew her.
(http://berkeleybside.com/super-chon-homeys-talking-music-and-videogames-with-chon-before-their-show/)