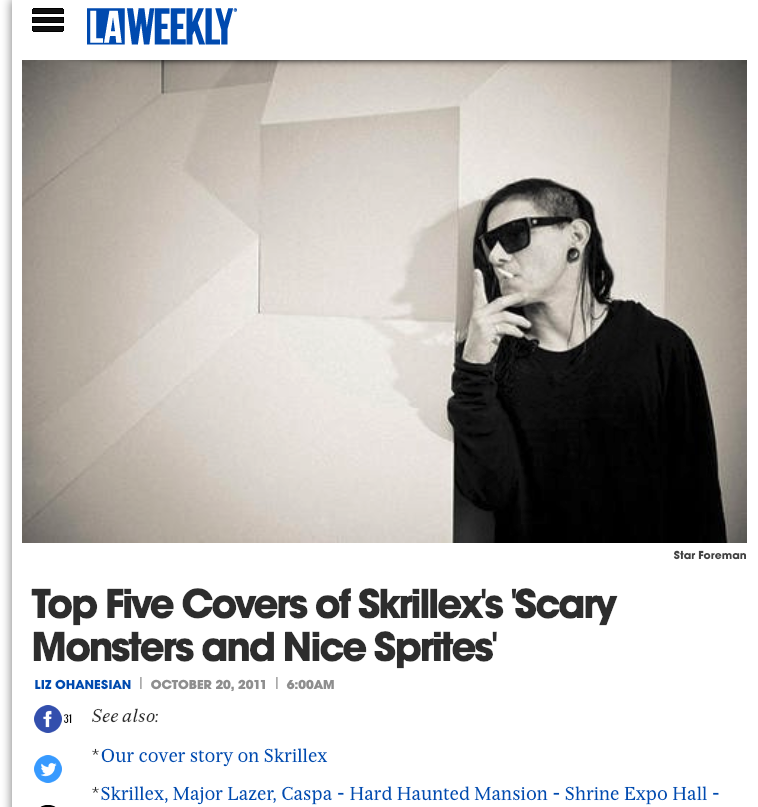 Skrillex loves it when folks cover his songs, which is good because there are a billion of them. When we met with the twenty-three-year-old producer in San Diego recently to interview him for this week's cover story — out today — he noted that he was particularly impressed with fan-made YouTube versions of his hit "Scary Monsters and Nice Sprites."

"The best shit is when you get kids who cover my songs orchestrally," he says.

But employing a symphony is only one way to do "Scary Monsters and Nice Sprites" justice. Here are our top five favorite cover renditions.