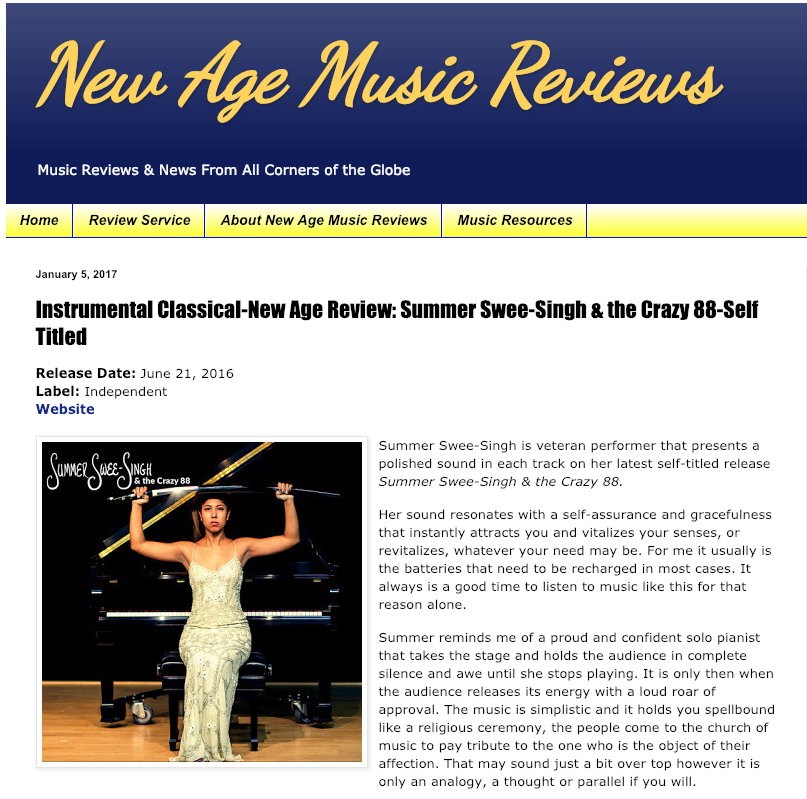 Summer Swee-Singh is veteran performer that presents a polished sound in each track on her latest self-titled releaseSummer Swee-Singh & the Crazy 88.

Her sound resonates with a self-assurance and gracefulness that instantly attracts you and vitalizes your senses, or revitalizes, whatever your need may be. For me it usually is the batteries that need to be recharged in most cases. It always is a good time to listen to music like this for that reason alone.

Summer reminds me of a proud and confident solo pianist that takes the stage and holds the audience in complete silence and awe until she stops playing. It is only then when the audience releases its energy with a loud roar of approval. The music is simplistic and it holds you spellbound like a religious ceremony, the people come to the church of music to pay tribute to the one who is the object of their affection. That may sound just a bit over top however it is only an analogy, a thought or parallel if you will.